Reoccurring Events:

Two Monthly Meetings – The Fourth Tuesday (7-8:30PM) and Wednesday (9-11AM) of Each Month.
Contact Person: Stephanie Tharp – (903) 274-6045
Mom to Mom is a Biblically based parenting program designed around the Titus 2:4 concept of older women teaching and encouraging younger women in their relationships with their husbands and children. It includes quality instruction in parenting, small group discussion, and the interaction of more experienced mothers with younger moms. Designed to be both a place of nurture for committed Christian women and a "safe place" to bring community friends, it often becomes a bridge into the church.

Weekly on Thursday's – September 27th through November 1st (7-8:30PM)
Contact Person: Jimmy Vaughn – (903) 456-3084
Authentic Manhood is all about setting men up to live lives of truth, passion and purpose. Our resources offer clear and practical Biblical insights on God's design for manhood that are both refreshing and inspiring. We point men to a gospel-centered vision of life that sets them up to enjoy God's grace as they pursue the promises of His Word.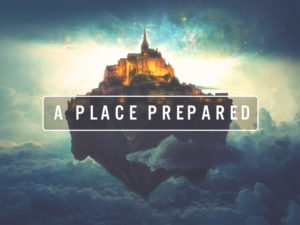 Weekly Bible Study – Sunday | 9:00 AM | ALF Worship Center
Join in a study on the topic of Heaven lead by Pastor Jimmy in a casual and interactive setting.

Weekly Worship Service – Sunday | 10:00 AM | ALF Worship Center
Join in a study through the Gospel of Luke as a part of our Sunday Worship Service.
Teaching notes are made available weekly in a YouVersion Bible Live Event.
The service can be viewed as a Facebook Live Event on the Authentic Life Fellowship Page.

Weekly Bible Study – Tuesday | 7:30 PM  | ALF Commons Building
Contact Person: Josh Slinkard – (903) 422-5239.
Join in a study through the Gospel of Mark in a casual and interactive setting. If you would like to join the study but are unable to attend in person we offer a LIVE Video option.

Women's Fellowship & Bible Study
The 2nd Tuesday of the Month | 6:30 PM | ALF Campus
Jo Blakemore 903.453.4796 or  Melinda Phillips 903.456.3262.
Enjoy Sharing Life…

In these busy days it's great to take a pause and share time with other ladies where you can receive friendship, fellowship, and encouragement.
Enjoy a Wonderful Meal…
Dinner will be provided so come hungry!
If you have any special dietary needs please feel free to bring a dish along with you.
Enjoy Encouragement From God's Word…
Come and enjoy spending some time with God's Word as different ladies lead the group each month.
Notes of Note…
Cost: The evening is free.
Child Care: We do not provide child care during the evening at this time.
Guests: We always welcome and want guests so please and join the ALF family.

Wednesday | 6:15 – 7:45 PM | ALF Campus
Contact Person: Melinda Phillips – (903) 456-3262
This is a fun and exciting way for children Pre-School through 6th Grade to learn about The Bible. 
Click Here To View 2018-19 Activities Calendar
Up Coming Events: