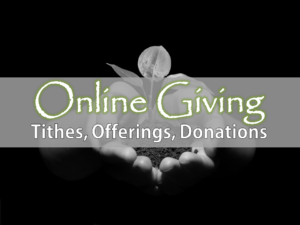 Ministry during the time of the virus is different and has its challenges but we're working hard to help lead and feed in this season of church life.
You can connect with the weekly live broadcasts of ALF
on both
FaceBook
and
YouTube
by clicking the links in the upper right-hand corner, The service will be recorded in both locations so you can also view them as your schedule allows.
Sunday Mornings…
Our "
Coffee Talk & Bible Study
" begins @ 8:55 CDT, the ministry team of Pastor Jimmy, Pastor Josh, and Elder Jeff make this a fun educational time where you can interact with them and others through the live comment stream. The
Morning Worship Service
begins at 9:58 CDT, our worship is a wonderful mix of both modern as well as classic and it is always lead with joy and thankfulness. Our worship service is a casual environment, you will find people wearing anything from shorts to coat and tie and all are welcome and wanted. A face covering is also optional, if you wish to wear a mask than by all means please do so. And if you feel comfortable not wearing one that is acceptable, as always we want to respect each other's liberty. Unfortunately, we are unable to offer a Nursery or Children's Church ministry, we plan to reopen those as soon as possible.
Our worship service is broadcast live on our YouTube Channel and our Facebook Page.
The worship service teaching notes are available in the YouVersion Bible app.
Our audio podcast of each week's sermon is hosted at Podbean.
Tuesday Evenings Ending August 11th… Begins @ 6:30 AND LASTS ONE HOUR
Everyone is a theologian of sorts. Theology simply means thinking about God and expressing those thoughts in some way. But sloppy theology is a problem. As Christians, our thoughts about God need to coincide with what He has said about Himself in the Bible. With his clear understanding of the Scriptures and accessible writing style, Charles Ryrie has written Basic Theology for every student of God's Word, from the lay reader to the seminary student. Within these pages, you'll find: A systematic overview of the Bible's major doctrines, including God, the Bible, the Holy Spirit, Jesus Christ, the church, Satan, sin, salvation, man, angels, demons, events to come, and more; A glossary of theological terms, A list of key Scripture passages for the study of theology Featuring charts, definitions, and Scripture and subject indices, Basic Theology will give you a clear and comprehensive picture of Ryrie's approach to systematic theology. Its 94 chapters are arranged in outline style for easy reference. Considerable emphasis is given to explaining the dispensational view of the end times. Our Text Will Be Charles Ryrie's "Basic Theology" – Available on Amazon Week 5 – Section 10 – Salvation – 68 pages Week 6 – Section 11 – Holy Spirit 47 pages Weeks 7 & 8 – Section 13 – End Times – 93 pages Class Requests… Secure a copy of the text for your personal library if possible. Read study sections prior to class. Submit any questions you have as early as possible. E-mail questions to authenticlifefellowship@gmail.com Launch watching parties if you participate on Facebook.
Wednesday Evenings… Begins @ 6:OO AND LASTS ONE HOUR
"Worship and The Word" is a fun interactive teaching time where we revisit Sunday's message to answer questions, give additional insights, or drill down more deeply on a topic.