Sunday Mornings…
"Coffee Talk & Bible Study" begins @ 8:55 CDT, the ministry team of Pastor Jimmy, Pastor Josh, and Elder Jeff make this a fun educational time where you can interact with them and others through the live comment stream.
Our in-person Bible study groups begin at 9 with a class for all ages.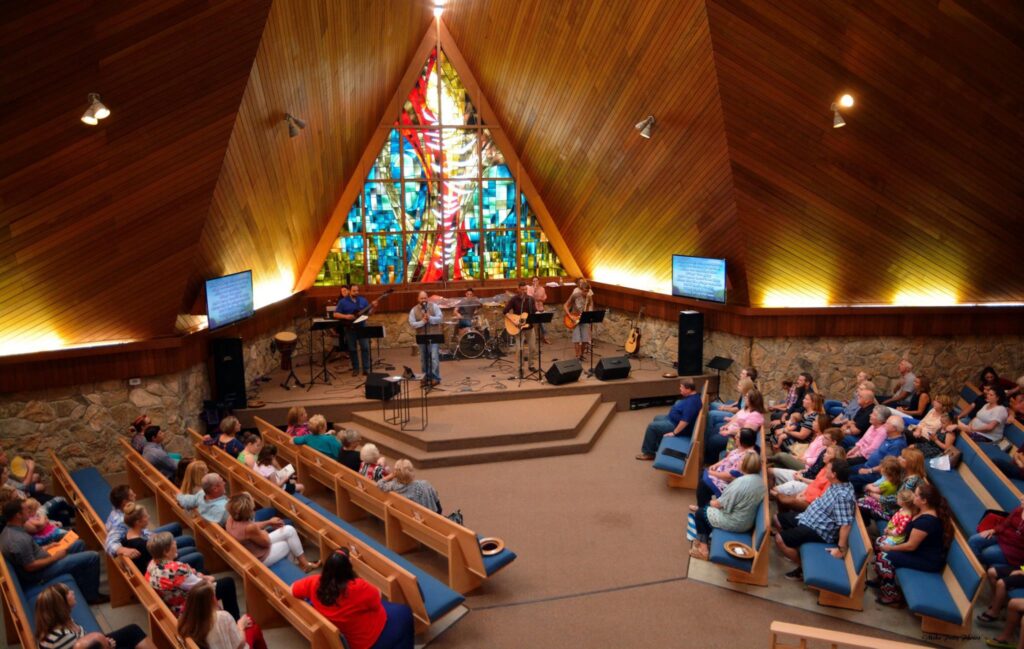 The Morning Worship Service begins at 9:58 CDT, our worship is a wonderful mix of both modern as well as classic and it is always lead with joy and thankfulness. Our worship service is a casual environment, you will find people wearing anything from shorts to coat and tie and all are welcome and wanted. A face covering is also optional, if you wish to wear a mask then by all means please do so. And if you feel comfortable not wearing one that is acceptable, as always we want to respect each other's personal liberty. We offer a Nursery and a Children's Church Ministry ( 4 yrs. old to 4th grade).

Our worship service is broadcast live on our YouTube Channel and our Facebook Page. The worship service teaching notes are available in the YouVersion Bible app.
Our audio podcast of each week's sermon is hosted at Podbean.
Wednesday Evenings…
6:15 till 7:40 PM
Wednesday nightlife has returned to campus, we're so excited to welcome home all our family and friends!
Wednesday evenings have something for children, youth, and adults….
AWANA Club 6:15 – 7:40

Awana Clubs International is an evangelical ministry that provides Bible-based and graded discipleship resources for children. The name Awana is an acronym for "Approved Workmen Are Not Ashamed," which comes from their key verse: "Study to show yourself approved unto God, a workman that need not be ashamed, rightly dividing the word of truth" (2 Timothy 2:15). The goal of Awana is to "reach kids, equip leaders, and change the world" by making one disciple at a time.
Youth 6:30 – 7:30

We have a great youth Bible study and small group, friendly, personal, and fun!
Adult Worship & Bibles Study 6:30 – 7:30
Our live music begins at 6:30 in the worship center, then Pastor Jimmy leads our Bible study, our Wednesday night worship is simulcast on YouTube and our Facebook page.
All of our ministries conclude in the worship center at 7:30 when we celebrate our AWANA kid's awards and have our closing prayer led by one of our AWANA kids.
---